Hello 👋🏽 I'm Mayra.
I am a mixed media illustrator and digital designer based near Washington DC.
After nearly 30 years of advertising design and creative direction, I'm incorporating more analog elements into my creative process to produce artwork with a far more human (versus computerized-only) touch.  
Depending on  my mood, time of day,  or task at hand,  I'm also ...  
a paper artist;
a surface pattern designer;
a printmaking enthusiast;
a lettering junkie;
a creative writer;
... and most of the time, a graphic designer.
My mixed media illustration story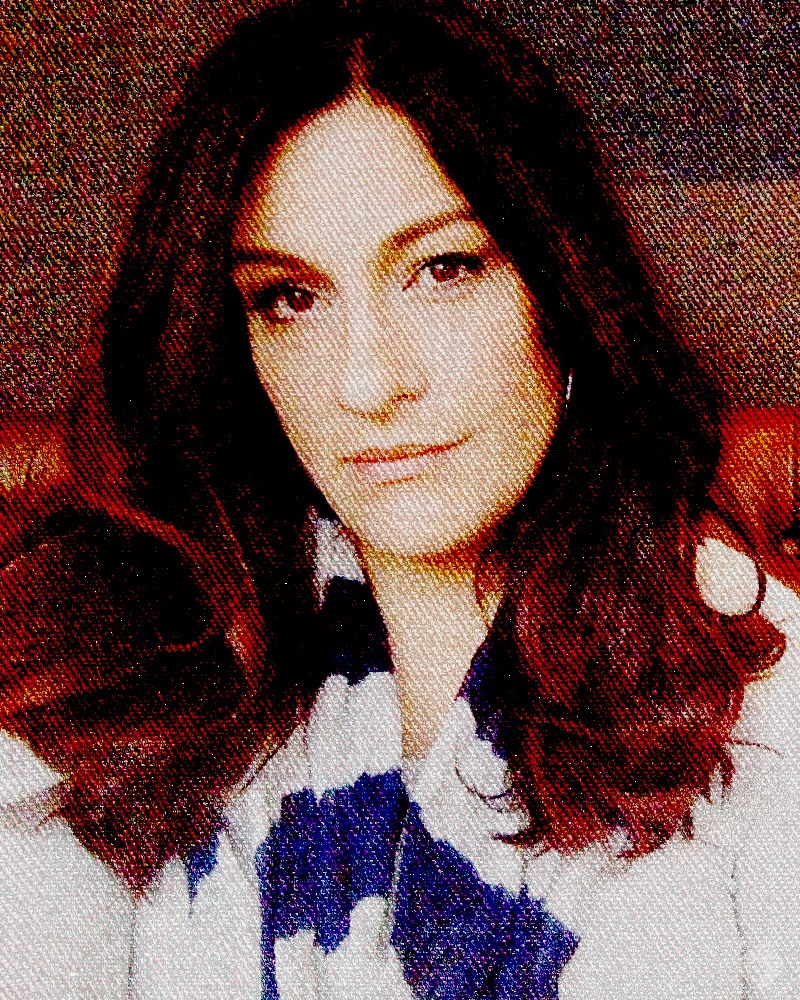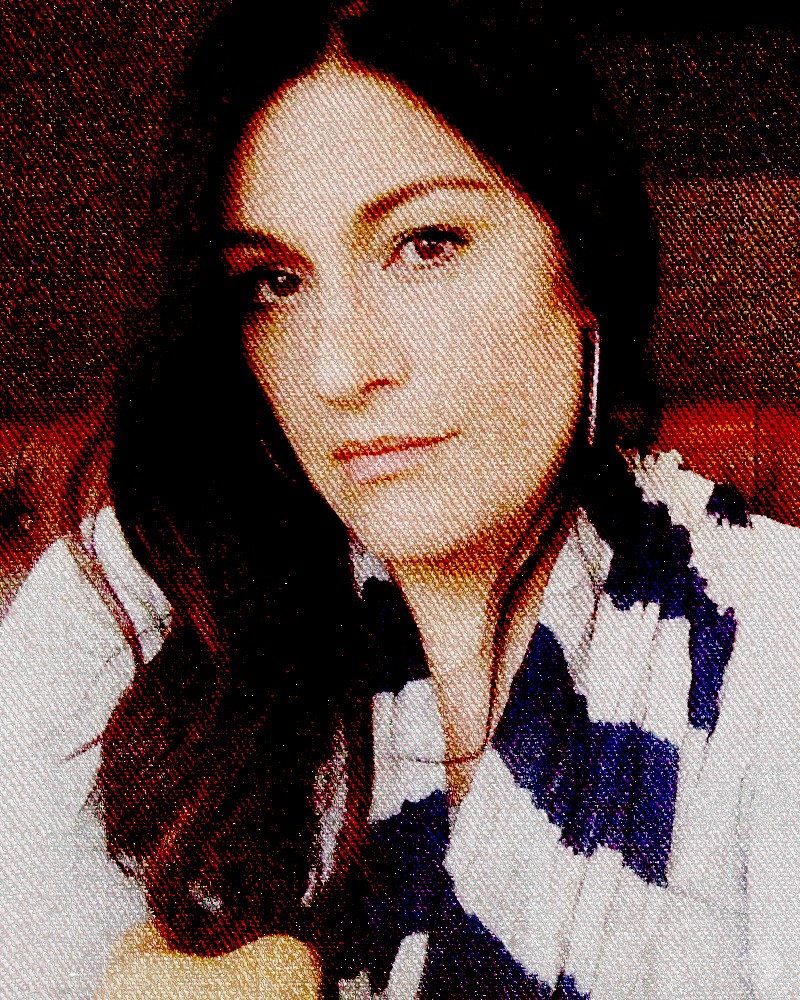 Once upon a time, I couldn't draw or paint much of anything.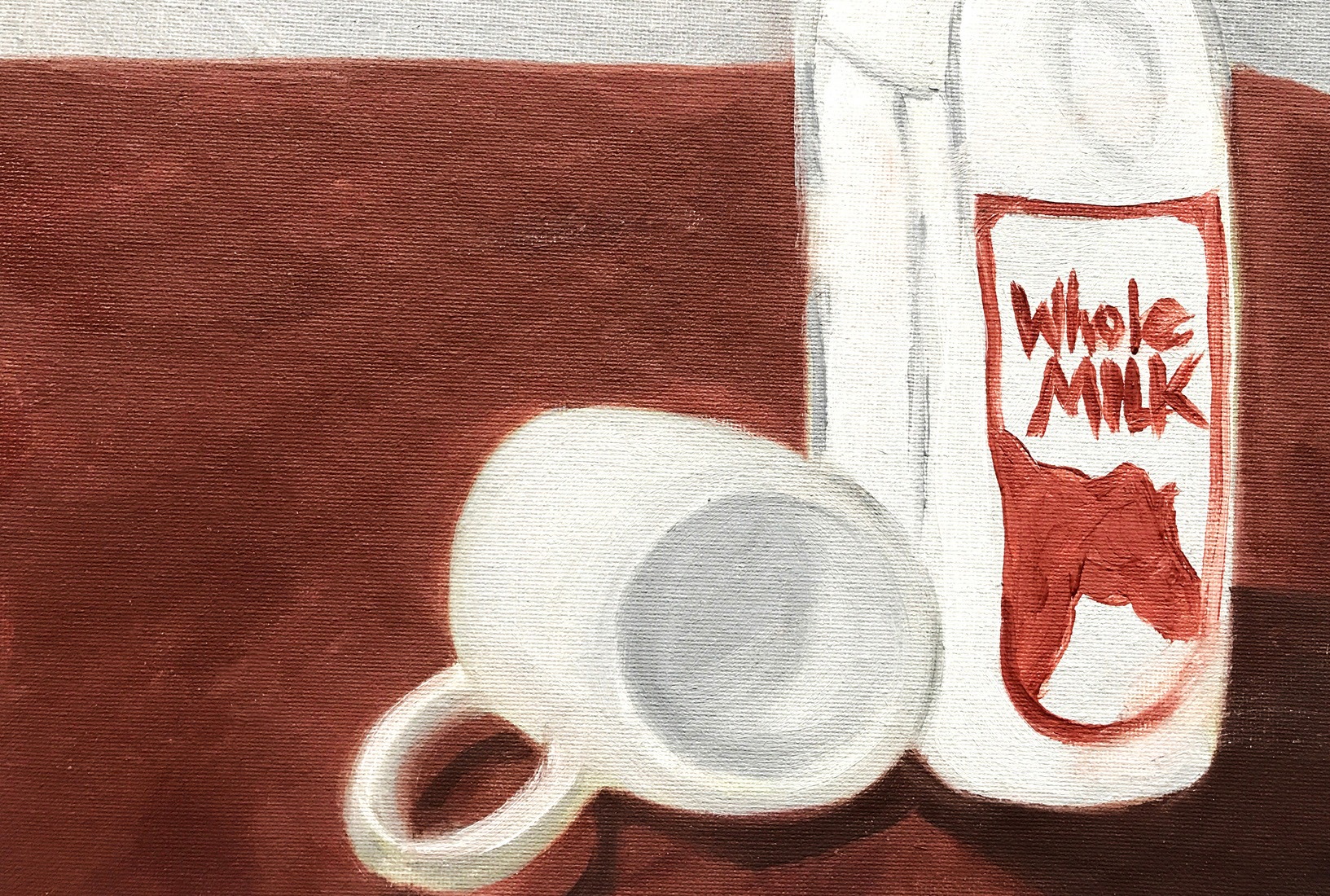 See?! 👆🏽That's my first oil painting ever. Pretty awful, I know. But that's exactly how my illustration journey first began in the Fall of 2017: as an MFA graduate student and as a drawing (and painting) beginner. 
But my real drawing and creative journey began well before 2017.
In fact, it began in childhood. My stepmom introduced me to crayons, coloring books, creative poems, drawing, and painting. All themed for  kids, of course, but nevertheless, she single-handedly opened my eyes to what colors paired with words (and stories!) could do.

That was then.
My early creative sparks steered me towards (and through) a fruitful graphic, content, and marketing design career; one that's spanned nearly 30 years. 
But by 2017, after years of computer-based design, I decided to pursue my illustration and visual art interests more seriously.
And now?
Today, I'm combining my extensive hybrid design and creative writing background with mixed media illustration work. 
While I have several creative projects going, I'm open to new and exciting opportunities.
I'm especially interested in roles where I can blend analog and digital media together that breathe new life into ideas, brand content, products, stories, publications, and more.
Illustration MFA
While my Illustration MFA's concentration is on children's books, the immersive program included other areas, such as Editorial, Licensing, Packaging, Concept Art, Book Covers, Preliminary Art, and more.
Surface Design
Developing surface designs for products and apparel is something I have great passion for, especially where the design elements include opportunities for inclusive characters or diverse patterns.
Editorial Illustration
Creating the corresponding visuals in support of a story, article, or news piece to attract and engage readers  is something I aspire to do for magazines, digital publications, ebooks, and more. 
Children's Book
Visual narratives, character designs, and art for children's books, apparel, and other products is a joy to produce and render. I long to help publishers develop the visual aspects for children's stories and more. 
Illustration isn't just about "drawing something."
Illustration allows us to convert or transition our mental content from something entirely abstract and hidden from others to something tangible and visible.

Through illustration, we can "see" moods, experience emotions, and a host of other elements born from the depths of our introspections and interpretations.
~ Mayra
What can I illustrate for you today?
Need something, or someone, illustrated in my own, mixed media way, for a special occasion? Or maybe you'd like a series of drawings for your brand or publishing project? 
Let's talk about it together!