Hello 👋🏽 I'm Mayra
... and I'm a mixed media illustrator.
I'm also a paper artist. A pattern designer. A printmaking enthusiast. A lettering addict. A creative writer. And most of the time, a digital designer.
But getting back to the whole mixed media illustrator angle ... allow me to share with you my drawing and illustration story.
So ...
Once upon a time not long ago ... I couldn't illustrate, draw, or paint pretty much any damned thing.
Here's solid proof of that fact:
Check out my first oil painting ever of a half gallon of milk and coffee cup (below 👇🏽) and you'll totally see what I mean :)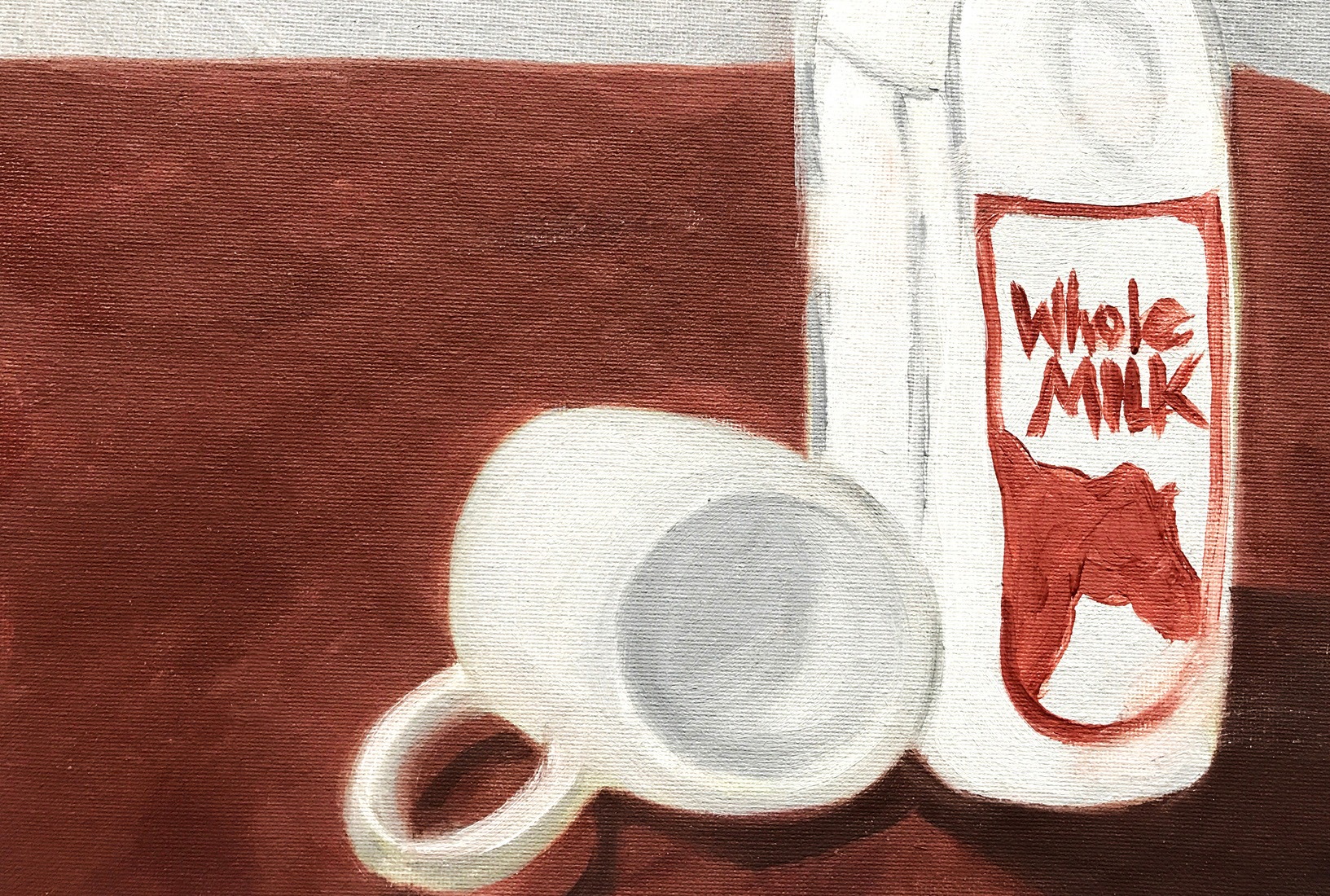 Yep.
So that ☝🏽 super clunky, half gallon of milk-themed painting is exactly how my *formal* illustration journey began in the Fall of 2017. 
Formal in that I began art school as a having-never-drawn-much-of-anything-before graduate student.
Yet my real start for drawing kicked off well before 2017.
In fact, it began in childhood when my stepmother introduced me to crayons, coloring books, creative poems, drawings, and paintings. All themed for young kids, of course, but nevertheless, she single-handedly opened my eyes to what colors could do when assembled together in beautifully messy ways.
Unbeknownst to me then, this introduction planted a powerful seed that would lead me, time and again, towards creatively-inclined work. So much so that I fully credit this early spark for steering me towards — and through — a fruitful graphic and marketing design career.
But while my own creative journey and drawing interests have indeed been part of my whole life, it really wasn't until the Fall of 2017 —after two decades (by then) in the marketing and graphic design field — that I decided to take my lingering drawing interests more seriously.
I share this story with you because often people think you have to be born with drawing or artistic skills, but *nothing* could be further from truth.
My own journey proves this enduring myth to be entirely false.
It also underscores that YOU CAN 100% LEARN TO DRAW, or paint, or illustrate. 
Such statements firmly counter the long-held belief that in order to draw or paint and so on, you must be born with innate talent or some kind of special artistic gift. #💩 :) 
Seriously, all you truly DO need is — like most things we set out to learn — some real interest.
And so it goes with time and effort, and before you know it, you find that you're growing and evolving as you proceed along your drawing and illustration journey.
Lastly, it's all about the drawing love ✍🏽🤍
One more thing that also helps, and has tremendously helped me as well, is absolutely loving the fact that you're drawing and finding great joy in the production of your art.
For me in particular, I've discovered so much pleasure in putting pen, or chalk, or paint, or whatever else to paper (or canvas) to illustrate whatever has inspired me at any given moment.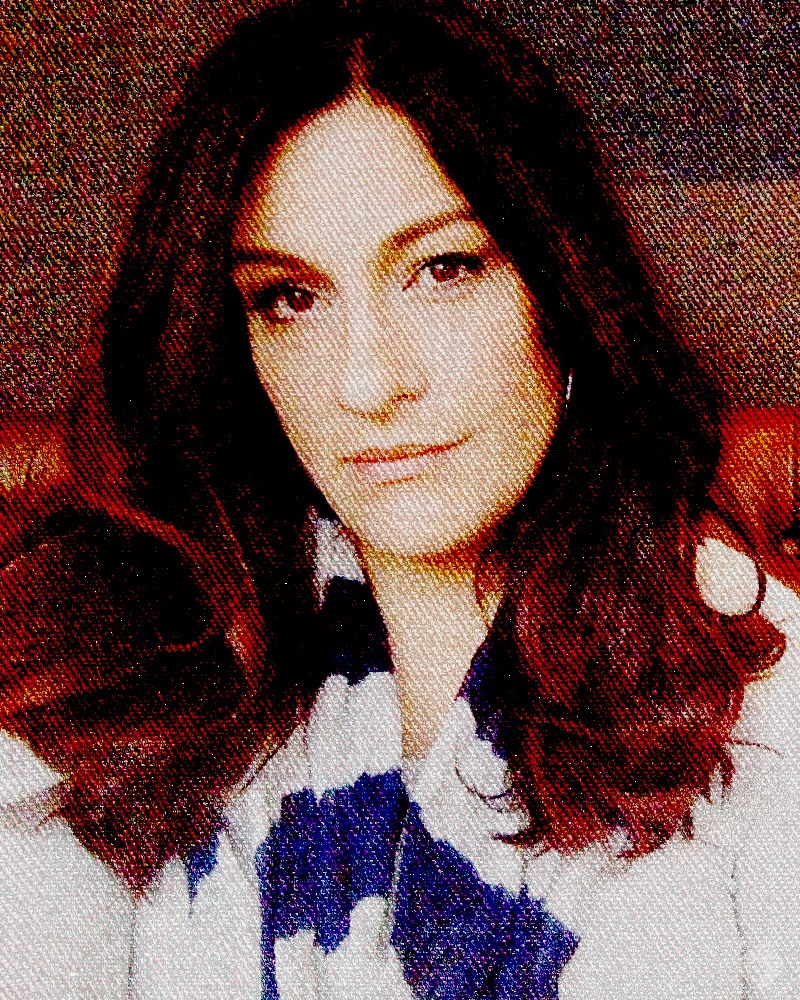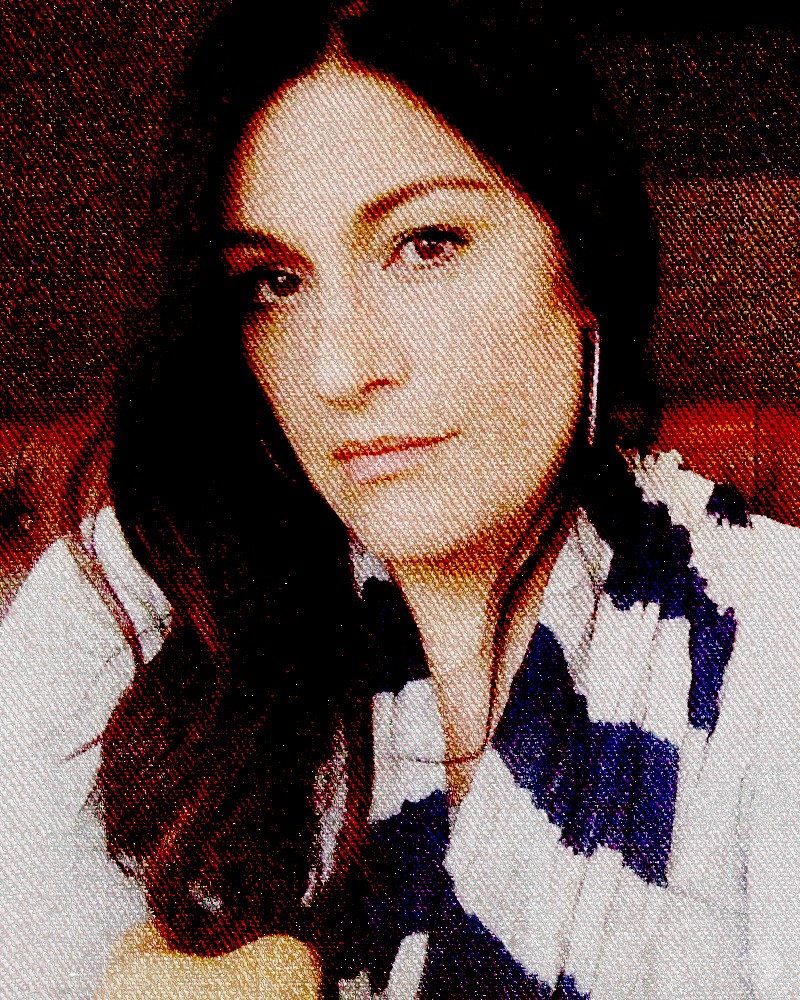 Illustration MFA
The graduate program
While my Illustration MFA's concentration through the Academy of Art University has been in children's book illustration, the immersive program extensively covers other fundamental areas, including Editorial, Licensing, Package Illustration, Concept Art, Book Covers, Preliminary Art, and more.
Graduation etc.
I'm slated to graduate May 2022 and as soon as I do, it will be the first time in about five years that I finally get to draw and illustrate the things I want to draw and illustrate, instead of for assignments and exams ... and I just cannot wait to finally reach that level of creative freedom! 🎨✊🏽🙌🏼 #AlmostThere
Illustration isn't only about depicting something of beauty or interest.
Illustrative opportunities allow us to convert or transition our mental contents from abstract and hidden spaces to physical and visible states.

Through illustration, we can "see" moods, emotions, and a host of other elements born from the depths of our introspections, perceptions, and interpretations.
~ Mayra
What can I illustrate for you today?
Need something, or someone, illustrated in my own, mixed media way, for a special occasion? Or a series of drawings for your brand or publishing project? Start a conversation by sending an email to mrm.illustration.studio@gmail.com 🙏